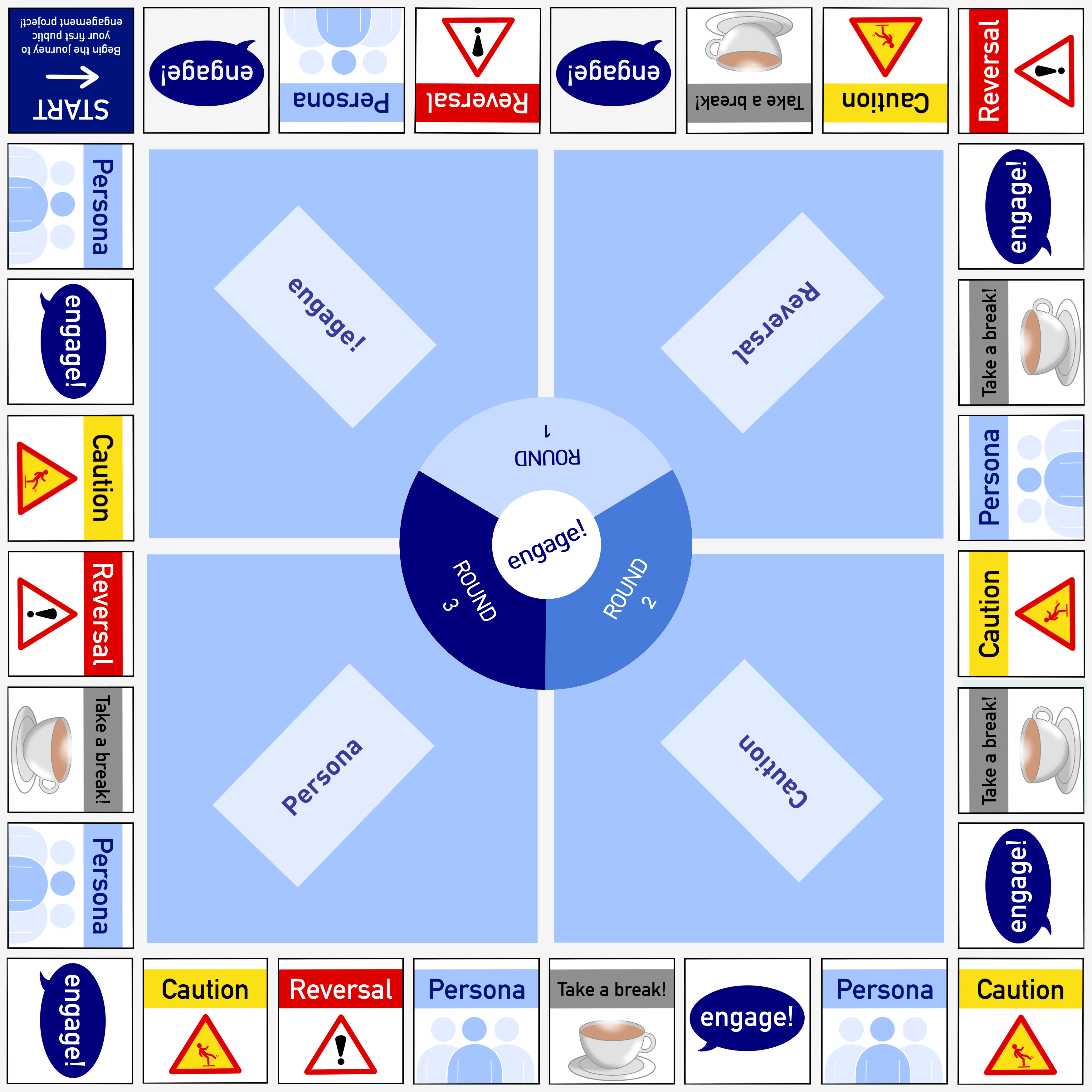 Here are printable versions of our game board, cards and instructions. You are welcome to use them free of charge and to distribute as many copies as you like. However, we ask you to credit us and to adhere to our CC-BY-SA license. This excludes any for-profit use of our game, and our materials may only be changed or adjusted if you speak to us first.
One interactive feature of our game are the "persona" cards (designed by Isabelle Reiß) that represent real-life roles in "engaged research" and will get you out of trouble.
You may need to print an extra set of persona cards when playing with a larger number of people. In general, "engage!" is best played in groups of 3 to 5. If more people want to participate, consider forming teams or print an extra game board to split your group. Otherwise you might run out of cards.
If you encounter any difficulties playing the game or have suggestions, let us know. We are always grateful for your feedback.